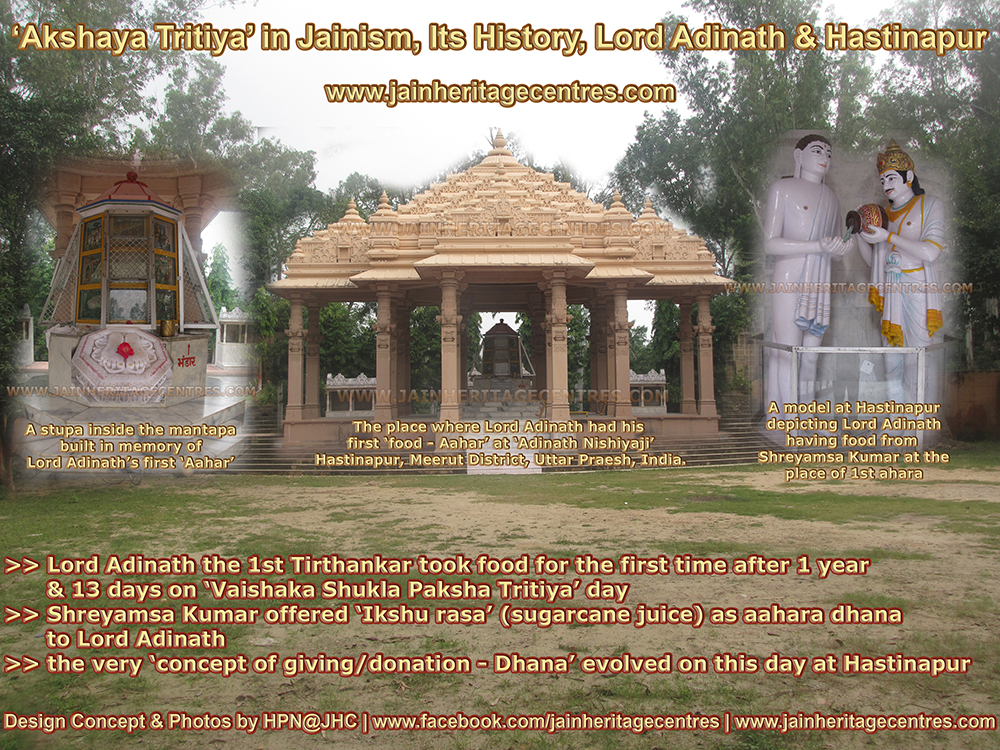 Lord Adinath the 1st Tirthankar takes food for the first time after 1 year & 13 days on Vaishaka Shukla Paksha Tritiya day
Shreyamsa Kumar offered Ikshu rasa (sugarcane juice) as aahara dhana to Lord Adinath
The very 'concept of giving/donation Dhana evolved on this day at Hastinapur
The place of Lord Adinath's 1st food – Aahar is _Adinath Nishiyaji_ in Hastinapur, Meerut District, Uttar Pradesh, India.
This festival usually comes in the month of April. On this day sugarcane juice is ritually offered to those who have observed various types of fasts throughout the year. The ladies who participate in the ritual are given garlands and are brought to the temple in a small hell procession. The relatives of the participants go to a nearby shop of sugarcane crushers, wash the press with boiled water and collect the juice in earthen pots. They bring the juice to the temple and offer to the participants 108 small cups full of juice. After observing this ritual the participants normally take a vow that for the rest of their lives they will not drink unboiled water.