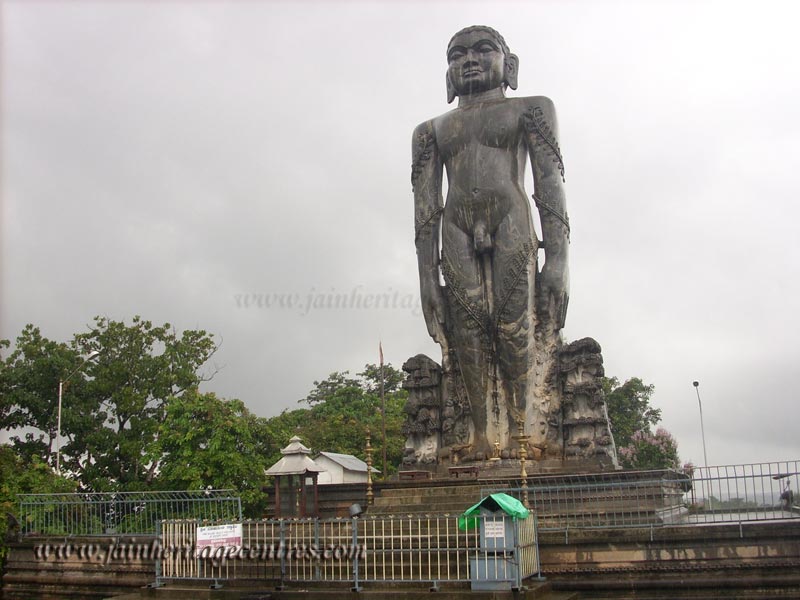 Dharamsthala (Dakshina Kannada District, Karnataka), January 2, 2019: Life of Lord Bahubali in the form of 'Bahubali Panchamaha Vaibhava' will be centrepiece of rituals at the fourth
mahamastakhabhisheka that gets underway at Ratnagiri of Sri Kshetra Dharmasthala from February 9. With senior Jain munis – Vardhamanasagar and Pushpadantasagar – guiding the 3-day anointment rituals of the 39 feet monolith that gets underway on February 16, the rituals preceding it will focus on the Lord himself.
D Veerendra Heggade, dharmadhikari, Sri Kshetra Dharmasthala said while Jains know about the life of Lord Bahubali, the Bahubali Panchamaha Vaibhava spread over five-days from February 11 will give generation next, a deeper perspective of one of the towering figures of Jainism, that prides itself on principle of ahimsa.
"Life of the Lord from his youth to self-realisation of truth is something that needs to be reinforced," Heggade said. Explaining that 'Bahubali Panchamaha Vaibhava' is a change from tradition, Heggade told reporters that usually mahamastakhabhisheka is offered to Lord Bahubali after the traditional panchakalyana programme for the Jain thirthankaras.
"The acharya duo and Charukeerthi Bhattaraka of Sri Kshetra Shravanabelagola have permitted us to hold religious and cultural programmes in the form of Bahubali Panchamaha Vaibhava," Heggade noted. For 108 Vardhamanasagar, this will be his second mahamastakhabhisheka at the Kshetra here, while this is the first such occasion for 108 Pushpadantasagar.
These highly learned scholars will also be in the forefront of 'Santha Sammelan', a multi-religious meet to be held on February 9 with the intent of spreading a message of social amity, he added.
After the special pooja at Sri Chandranath Swami Basadi, Heggade said mastakhabhisheka would get underway at meena lagna time of 8.45am on February 16 with 1008 punyamrutha kalasha to the monolith. – News Courtesy: Times of India