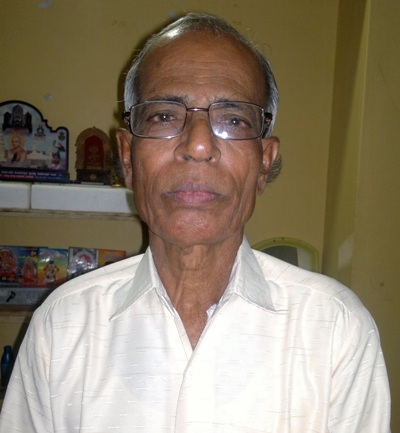 Bangalore (Karnataka), 28th October 2020: Jain epigraphist Sri D N Akki, has been chosen for the Kannada Rajyotsava Award by the Government of Karnataka. The Rajyotsava Prashasti or Rajyotsava Award, the second-highest civilian honor of the Karnataka state of India is conferred annually by the Karnataka Government on the occasion of the establishment of the state on 1 November celebrated as the Kannada Rajyotsava.
Sri Devendrappa Nabhiraja Akki popularly called as D N Akki, a retired art teacher by profession is a senior artist, Jain scholar and researcher. He has been choosen for the award for his remarkable contribution in the field of literature. Born on 3rd October 1948 in a middle-class family he belongs to Gogi Taluk of Shahapur Taluk in Yadagiri district. Akki Sir completed his Diploma in Art and was initially appointed as art teacher in a government school. He retired as an art teacher in Gogi's pre-university college.
He has worked immensely on the Jain history, heritage and epigraphy in the neglected Hyderabad Karnataka region. He has authored over 25 books on places of interest, dramatics, Jain history & heritage and other. Some of his works include Gandodaka, Shahapur Taluk Darshana, Mumbelagu, Chiguru Chintana, Hadedavva Hadyala, Vardhamana Mahaveera, Jain Vigrahagalu, Jain Janapada Haadugalu, Sannati Chandralamba, Mayemaddale, Jeenadani. Many of his radio Dramas have been aired on radio stations.
He was chosen for the 'Adarsha Shikshaka National award' and was presented by Sri K R Narayanan the then president of India. He is also a recipient of many other awards like the Gommateshwara Vidyapeetha award (Shravanabelagola), Sri Siddhanthakeerthi award (Hombuja).
Speaking to Jain Heritage Centres, he said "the award goes to all Kannadigas who have supported his research and art works over the decades".
The team at Jain Heritage Centres congratulates Akki Sir on being chosen for the award. It is a matter of pride that the team is closely connected with Akki Sir and is one of the well-wishers of JHC.
– Jain Heritage Centres News Service (JHCNS)