Navalgund/Navalagunda is a Panchayat town in the Dharwad district of Karnataka. We can find a Digambar Jain Basadi and Swethambar Jain Temple at Navalgund. It is also famous for Navalgund Durries woven durries, a type of Indian rug with geometric designs, birds, and animal designs.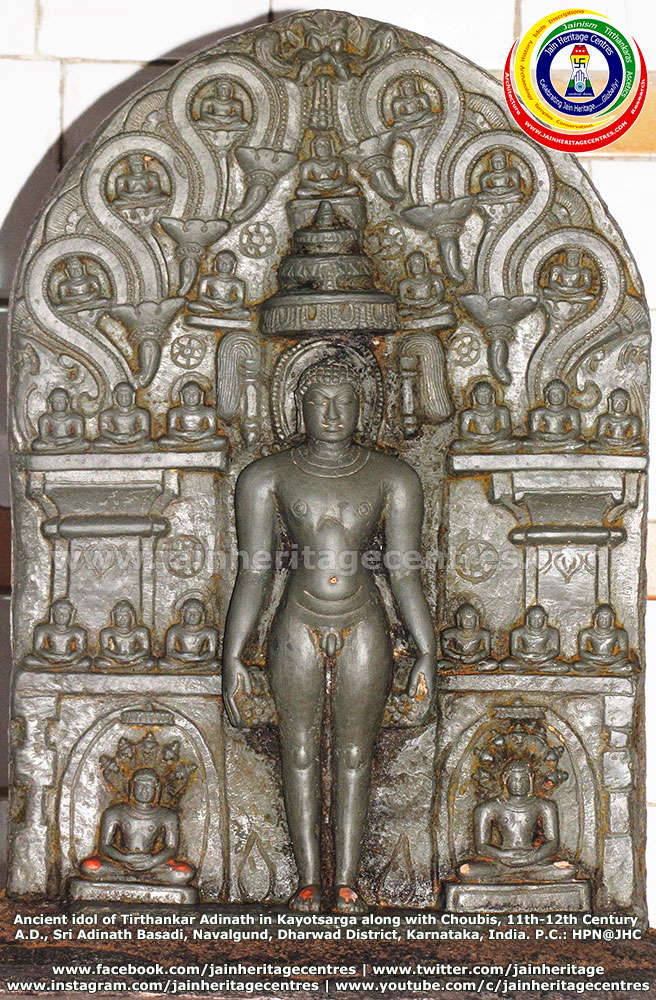 Adinath Digambar Jain Temple – The Digambar Jain temple at Navalgund houses an ancient idol of Tirthankar Adinath as the main deity. The Adinath idol is in Kaotsarga posture along with choubis and belongs to around 11th – 12th century A.D. In addition to this, we can find a few other Tirthankar idols including the idols of Chandranath, Navadevata, Choubis, and others in the temple. Also are seen the idols of Jain Yakshis like Padmavati, Jwalamalini and others in the temple. A couple of stone Tirthankar idols in kayotsarga (standing) and padmasana postures are installed in the pinnacle. A ruined Tirthankar idol in Sukhasana is also seen in the temple's premises.
How to Reach – It is located at a distance of 35 Kms from Hubli and 57 Kms from Dharwad, the district centre.