Padangady is a village in Belathangady taluk of Dakshina Kannada district.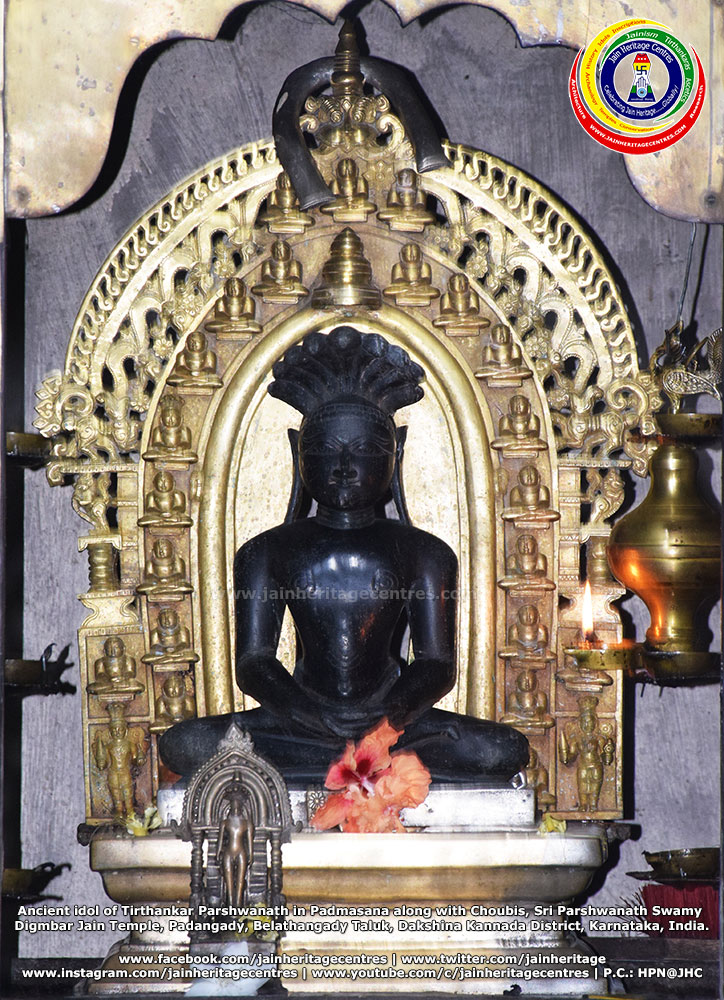 Main Deity – About 2 feet high idol of Lord Parshwanath in padmasana with Choubis. The Choubis Tirthnkaras are engraved on panchaloha and arranged in the form of an arch.
History – The renovation of Sri Parshwanath Swamt Digambar Jain temple at Padangady was undertaken and the 3 days Dhamasamprokshana Pratishta Mahotsava – reinstallation ceremony was held from 25th to 27th May 1985. During this ceremony various Jaina rituals such as Vimana Shuddhi, Nandi Mangala, 24 Kalasha Abhisheka, Kshetrapala Pratishte, Vastu Pooja Vidhana, Navagraha Maha Shanthi, 54 Kalasha Abhisheka, Pratishta (installation) of Goddess Padmavati, Pratishta of Tirthankar Parshwanath idol and 108 Kalasha Abhisheka were performed.
Temple Structure – The temple has a Chandrashale with walls made of mud. The Chandrashale is used for conducting religious functions and gatherings. The main temple consists of a wide hall or navaranga followed by a Sukanasi and a Garbagriha. The Sukanasi has a Gandhakuti with Jain idols. In the garbagriha is seen the idol Tirthankar Parshwanath with Choubis.
Location – Padangady is located at a distance of 14 Kms from Belathangady, 29 Kms from Moodabidri and 55 Kms from Mangalore.