Fafotu is a village in Etah district of Uttar Pradesh.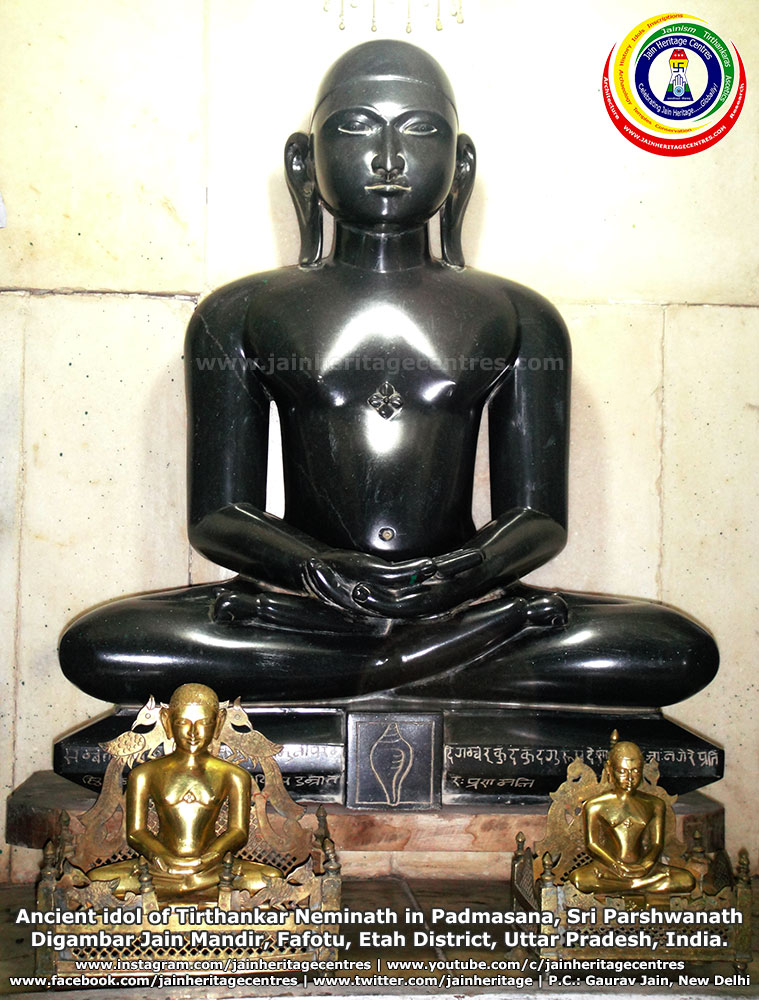 Main Deity – Ancient idol of Tirthankar Parshwanath in padmasana.
About the Temple – Sri Parshwanath Digambar Jain temple houses many ancient Digambar Jain idols. Idols of Tirthankar Parshwanath, Neminath, Munisuvrata, Chaturmukha Tirthankar and other Jain idols are found in this temple.
The idols are worshipped as per the Digambar Jain tradition.
How to Reach – Fafotu village is located at a distance of 14 Kms from Etah in Uttar Pradesh.