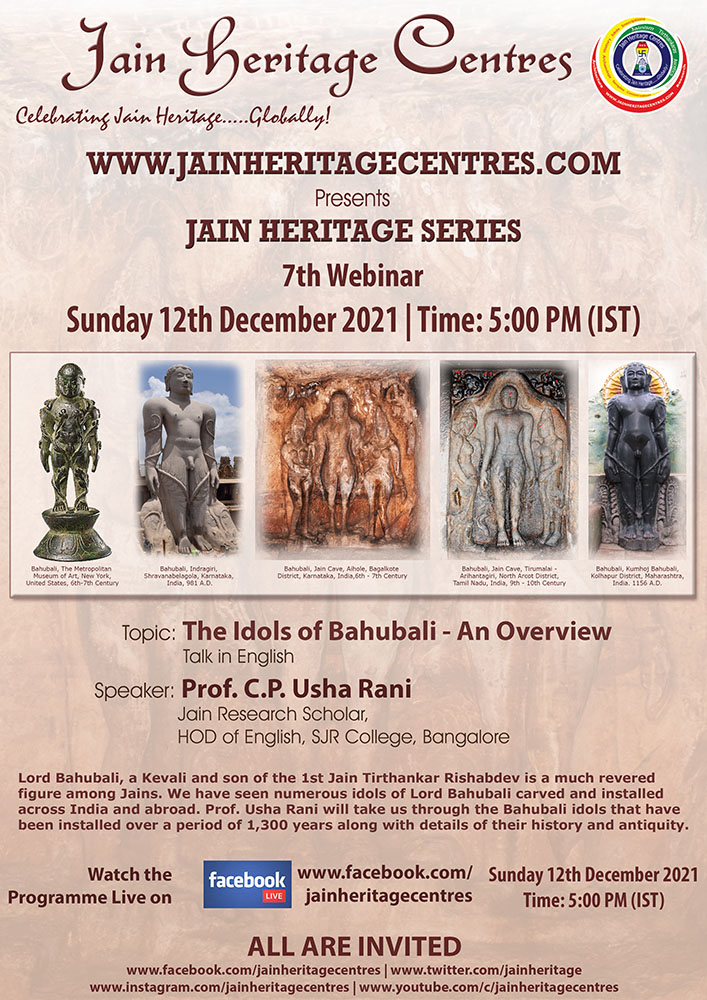 WWW.JAINHERITAGECENTRES.COM Presents JAIN HERITAGE SERIES 7th Webinar
Sunday 12th December 2021 | Time: 5:00 PM (IST)
Topic: The Idols of Bahubali – An Overview (Talk in English)
Speaker: Prof. C.P. Usha Rani, Jain Research Scholar, HOD of English, SJR College, Bangalore
Lord Bahubali, a Kevali and son of the 1st Jain Tirthankar Rishabdev is a much revered figure among Jains. We have seen numerous idols of Lord Bahubali carved and installed across India and abroad. Prof. Usha Rani will take us through the Bahubali idols that have been installed over a period of 1,300 years along with details of their history and antiquity.
Watch the Programme Live on – https://www.facebook.com/jainheritagecentres
ALL ARE INVITED