A 11th century inscription found behind the Padmavati temple on a pillar attached to a wall adjoining the Lakki tree.
Found during the renovation of Sri Padmavati temple at Sri Kshetra Hombuja.
World's 1st and oldest inscription with a sculpture related to "Kanduka Kreede – Polo Game".
Inscription speaks about the Santhara Jain King Trilokya Malla Veerasantara – II's skills in playing the "Polo Game", his generosity, donations made by him and his valour.
Mentions that Trilokya Malla Veerasantara – II was confered the title "Kanduka Brahma".
Explored based on the details received from His Holiness SwastiSri Dr. Deevendrakerthi Bhattarakha Swamiji of Hombuja Jain Math.
Researched by Dr. Ravikumar K Navalagunda of Harihara.
Hombuja (Shimoga/Shivamogga District, Karnataka), 20th January 2023: A 11th century Jain pillar inscription related to the Polo game has been discovered at the ancient Jain Heritage Centre Hombuja/Humcha. Renovation of Goddess Sri Padmavati devi temple, the chief deity of Hombuja has been under taken and this inscription with sculpture was found during the renovation. Just behind the Padmavati temple the Lakki tree is seen, a wall touching this Lakki tree was constructed and this pillar inscription was part of the wall. One part of the inscription was exposed. When this pillar was removed for renovation inscriptions were found on other three sides of the pillar.
Dr. Ravikumar K Navalagunda, an epigraphic researcher from Harihara had deciphered and has done detailed research on this inscription.
"The inscriptional text along the south, east and west side of the pillar have already been documented and recorded in Epigraphia Carnatica Volume 8. The inscriptional text found along the northern face of the pillar is unpublished. This unpublished newly discovered inscription has details of "Kanduka Kreede – Kanduka Sport". Kanduka sport is nothing but the modern Polo sport", says Dr. Ravikumar.
Inscriptional Summary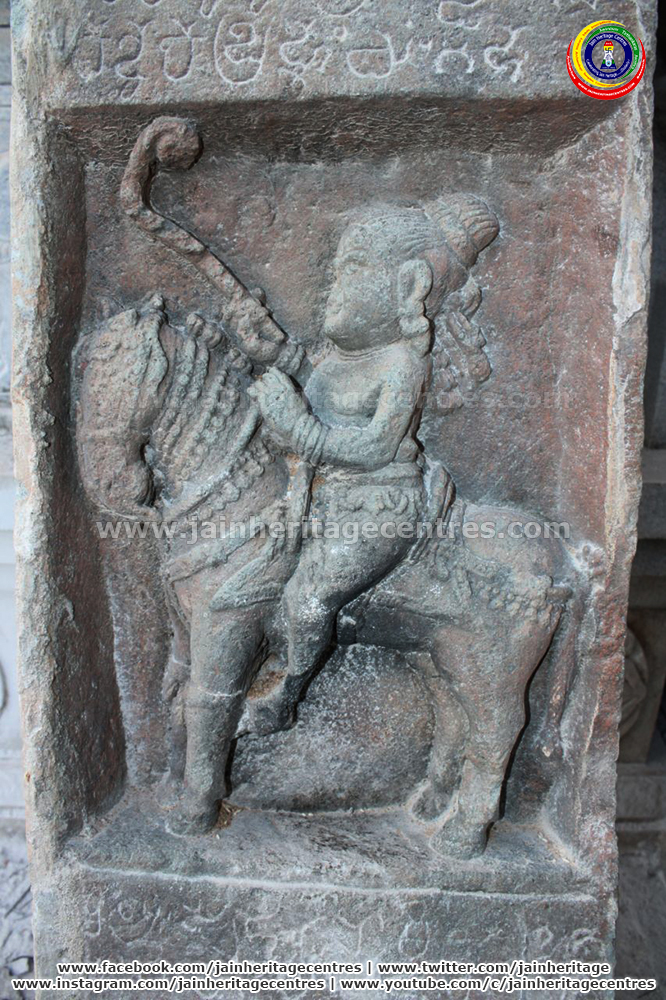 This inscription written in 1060 A.D. is related to Hombuja's Santara royal family. The inscription that has already been documented has details of Trilokya Malla Veerasantara – II, his qualities, Santara history, details of how Goddess Padmavati Devi arrived at Hombuja have all been described in detail. The pillar inscription that has been discovered now glorifies the details of how VeeraSantara (1059-69 C.E.) played the Polo game. It can be summarised as below.
Vira Santara was well versed in playing the Polo game through the tip of his toe. He was able to play the Polo game to the tunes of drums. He was able to even draw pictures on the floor through the tip of his toe. He, who was so well versed in the Polo game was also well versed in all techniques that would reach the ball to its goal post. Hence, he was conferred the title "Kanduka Brahma". Veera Santhara through his skills used to glorify the Mallet's glory.
Moving further, the inscription praises Vira Santhara's generosity and valour. On his army completing its 22nd year he had donated a certain piece of land. Vira Santhara was not just a Kunduka Brahma hr was an expert in the battle field. He had fought with the Tuluvas and had chased away Kandaiah, Pariyanna, Machideva¸ Kamadeva and Eraga. He had chased away Alvakheda's troops. He had decapacitated Gupta, had won Perse's fort, he had won various regions ruled by Aychaverma and had won the Banavasi's fort.
Owing to this bravery VeeraSantha was given the title Parachakraganda. When he was 33 years he peformed Tulabara – a practice in which he weighed himself against a commodity and donated its equivalent weight as donation.
Kanduka Kride or Polo Sport
'Kanduka' means ball, and 'Kride' sport in Kannada. Together 'Kanduka Kride' can be called as a game of ball. There are many games played using a ball. In this case it is a game in which a group of people who used to ride horse used to chase a small ball in their hand and were targeting to reach the ball to its goal post. The same Kanduka Kride is nothing but the game of Polo played in the modern days. Many are of the opinion that this game has originated in the western countries. However, it is seen from records that it was played by many kings in Karnataka over a 1,000 years ago. It is seen as a royal game.
Along with the inscription the sculpture of ViraSanthara that is seen in the inscription clearly proves the fact that the term Kanduka Kride mentioned in the inscription is nothing but the Polo Game. From the sculpture it is seen that VeeraSanthara is ridging the horse, he is holding the bridle in his left hand and is holding a stick in his right hand. At end of the stick is seen a ball.
Kanduka Kride – Polo Game in Karnataka
This first reference of Kanduka Kride is seen in Adikavi Pampa's Vikramarjuna Vijaya (942 A.D.), It is said that Duryodhana before defeating the Pandavas had played the Polo game. However, the format of the game is not given here. This game's 1st reference is seen in Savadatti/Saundatti Inscription (980 A.D.). The inscription mentions that Saundatti's Ratta king Sahanthi Verma's son Pittuga used to play Kanduka Kride. He was titled as Kandukaditya.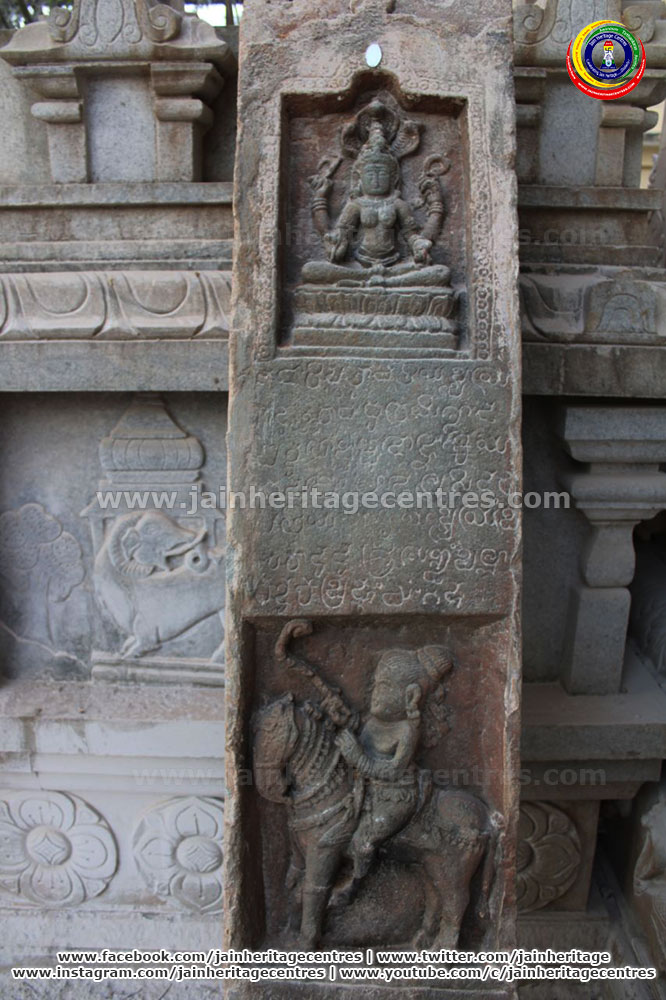 After Pittuga a detailed account of Kanduka Kride is seen in Shravanabelagola's Rashtrakuta King Indra IV (982 C.E.). Indra has been praised for his skills in playing the Polo game. It also elaborates Indra's skills with regard to playing the Polo game. The inscription further describes the various bandhas or entwined network formation of Kanduka Kreede that existed and continues to say that Indra had won over all of them.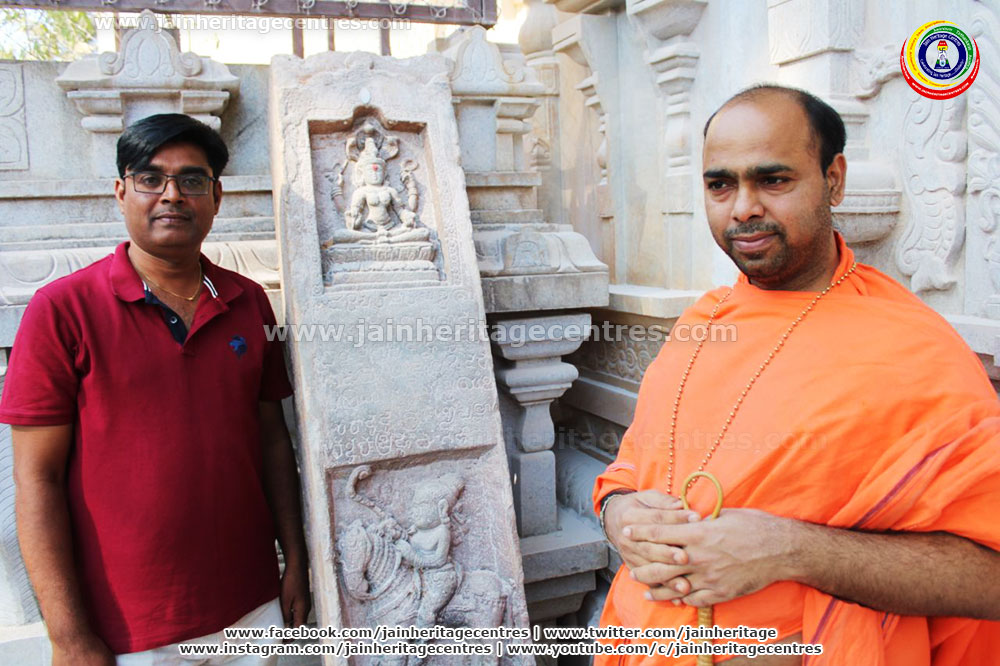 Morigeri's inscription (1045 A.D.) calls Chalukya Satyashraya Irive Bedanga as Kandukacharya. Att'mabbe's husband Nagadeva was titled as Kanduka Purandara. King Madhavara, who was the subsidiary of Chalukya king Someshwara I was titled as Kandukakandarpa. Likewise, Lakshmidhara (1148 A.D.), who was the general of Hoysala King Veera Narasimha was titled Kandukanila. There is a mention of Kanduka Kreede in poet Aggala's Chandraprabha Purana. Inscriptions of Belur and Soraba also mentions about Kanduka Kride. Like this a lot of references to the Polo game is seen in inscriptions across Karnataka. The titles Kanduka Aditya, Kanduka Bira, Kandukacharya, Kandukapurandara, Kanduka Kandarpa, Kanduaknira are all given for excellence in the Game of Polo. The much superior of all this is Kanduka Brahma, and Vira Santhara has been conferred with this title.
"Though many inscriptions related to the game of Polo was available in different part of the world and India. However, none of them have sculptures in them. We see many oil paintings and Terracotta dolls related to Kanduka Kride. However, no description is seen in these paintings or Terracotta dolls. This inscription of Trilokya Malla Veerasantara – II that has details of Kanduka Kreede – Game of Polo along with the sculpture at Hombuja can be called as the world's 1st Polo sculpture", says Dr. Navalagunda.
Dr. Ravikumar has whole heartedly thanked His Holiness SwastiSri Dr. Deevendrakeerthi Bhattarakha Swamiji of Hombuja Jain Math for giving details of the inscription and letting him under take its research. He has thanked Dr. Hampa Nagarajaiah Sir for undertaking detailed research on Kanduka Kreede. He has also thanked his PHD guide and teacher Dr. Pramashiva Murthy for reviewing the inscription's text and guiding him in the research. He has also thanked Dr. Nagaraj Navalagunda, Sanjay Deshpande, Sri Manmath of Hombuja and Hombuja Jain Math. – Jain Heritage Centres News Service